Live with Elephants at Our Eco Lodge
Located about 1 hour from Chiang Mai, the Chai Lai Orchid is a nature retreat featuring riverside and Mountain view Bungalows, surrounded by lush tropical forest.
Live with Elephants on the Mae Wang river. Chai Lai Orchid Ecolodge is the base camp for treks and adventures riverside features private grounds are home to a family of 12 Asian elephants. Spend your days hiking to secret waterfalls, lounging in hammocks, raft on the river, or volunteer with beautiful Asian elephants. This location has more bungalows and 2 restaurant/ bars so and can be quite social in the evenings.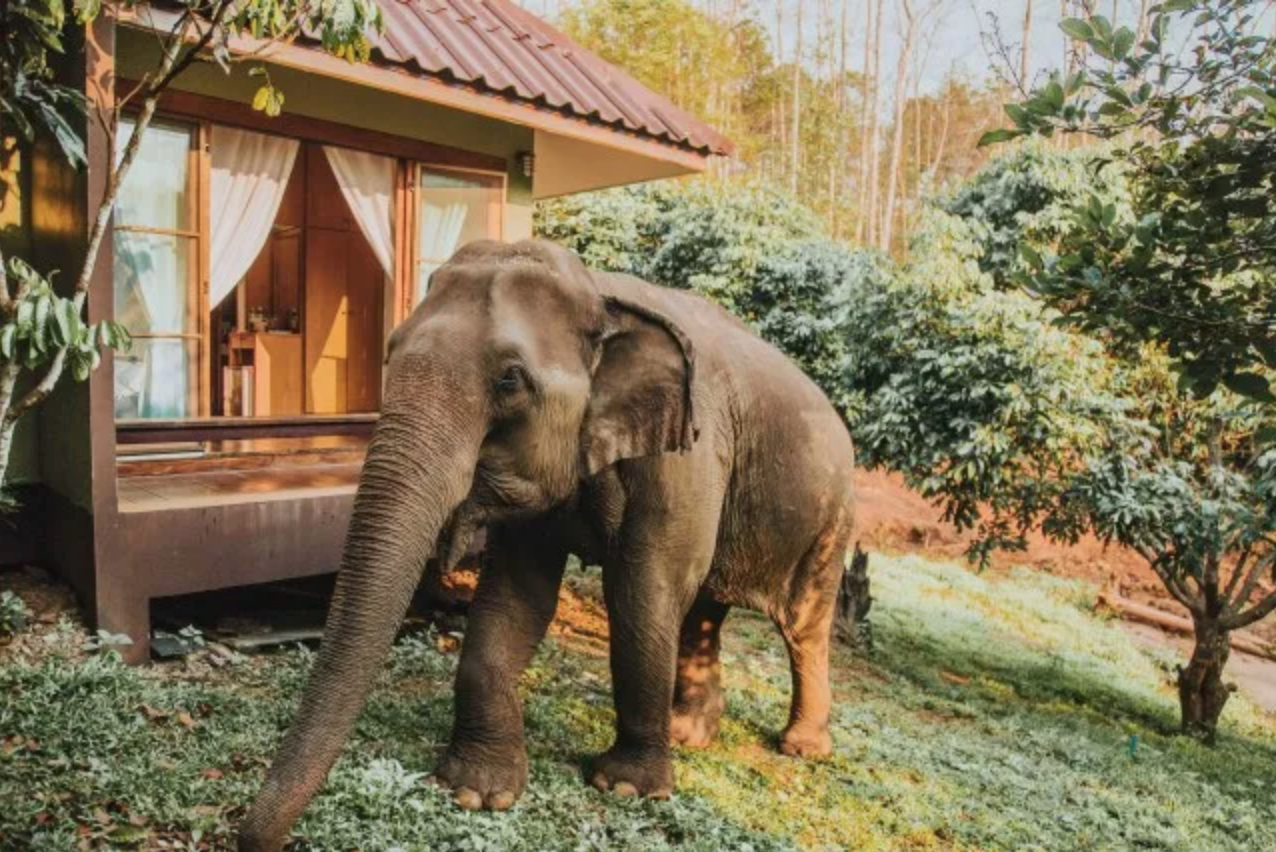 Sleep above the Clouds at Chai Lai Mountain Eco Lodge
the Chai Lai Orchid Mountain Bungalows are 1 hour and 10 minutes from Chiang Mai airport.
Conveniently located close enough to Chai Lai Orchid base camp to enjoy all the activities plus the serene views of the entire valley below. Perfect for guests seeking a peaceful retreat in a secluded eco resort.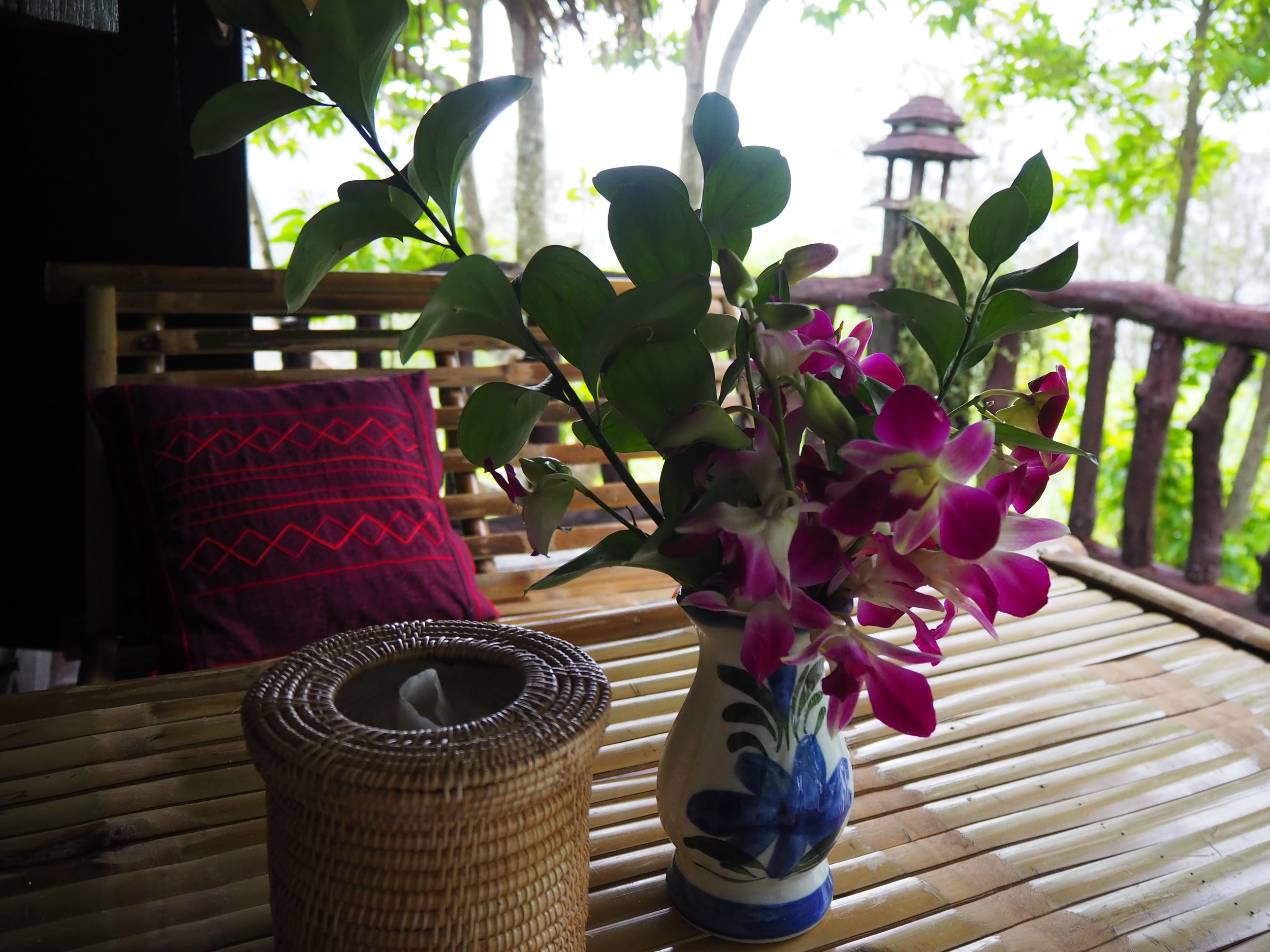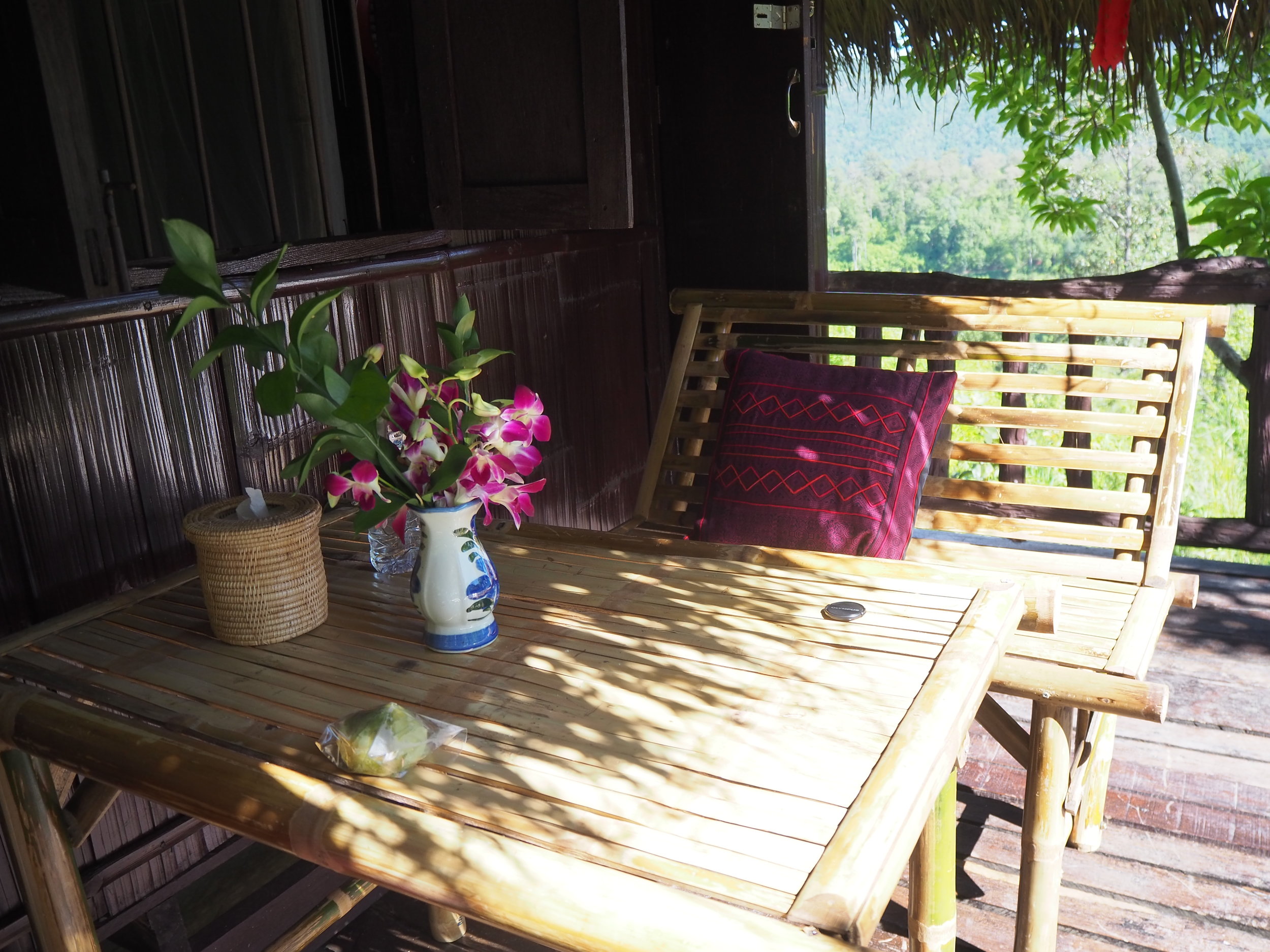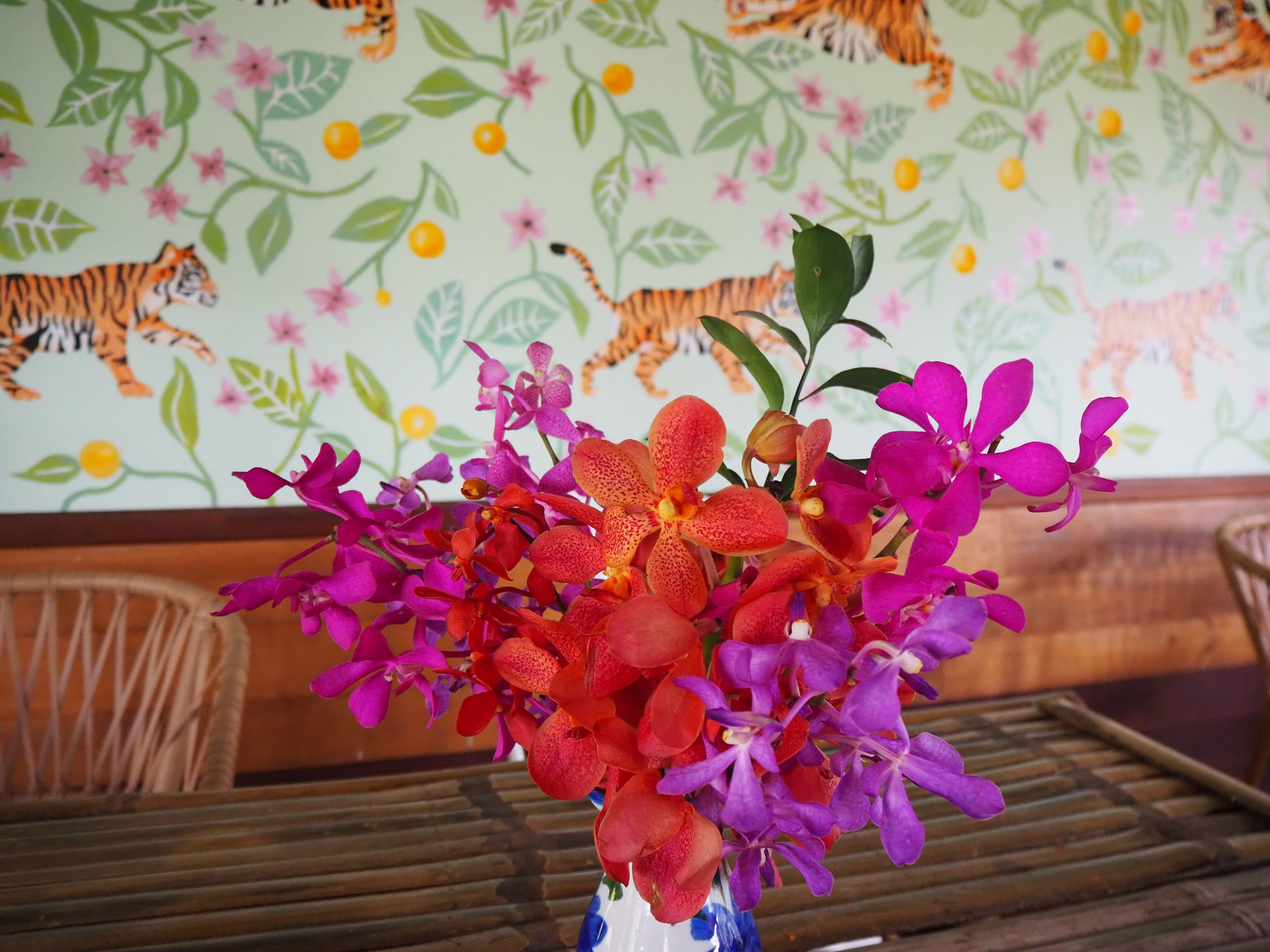 RIVERSIDE BUNGALOW
1-3 Guests
• Queen Bed
• Can add extra cots
• Ensuite bathroom
• Balcony lounge area
• Breakfast included
• Fan
Elephant Room Service
The elephants live here on the property so you will see them throughout the day rooms. If you would the elephants to come to your room at a specific time you can order elephant room service. We will bring the elephants food there so they can eat at your room and you can feed them. We will also bring your choice refreshments for you and your guests.
Fresh young coconut 1,500 THB
Coffee or Tea 1,500 THB per person
Sparkling/ Prosecco (1 bottle 4-5 servings) and tapas 1,800 THB per person
Free Wi-Fi in common area
Complimentary continental breakfast
In-room massage available
Free parking
Non-Smoking rooms
Family rooms
Outdoor swimming
On-site Restaurant and Bar
Campfire in cold season